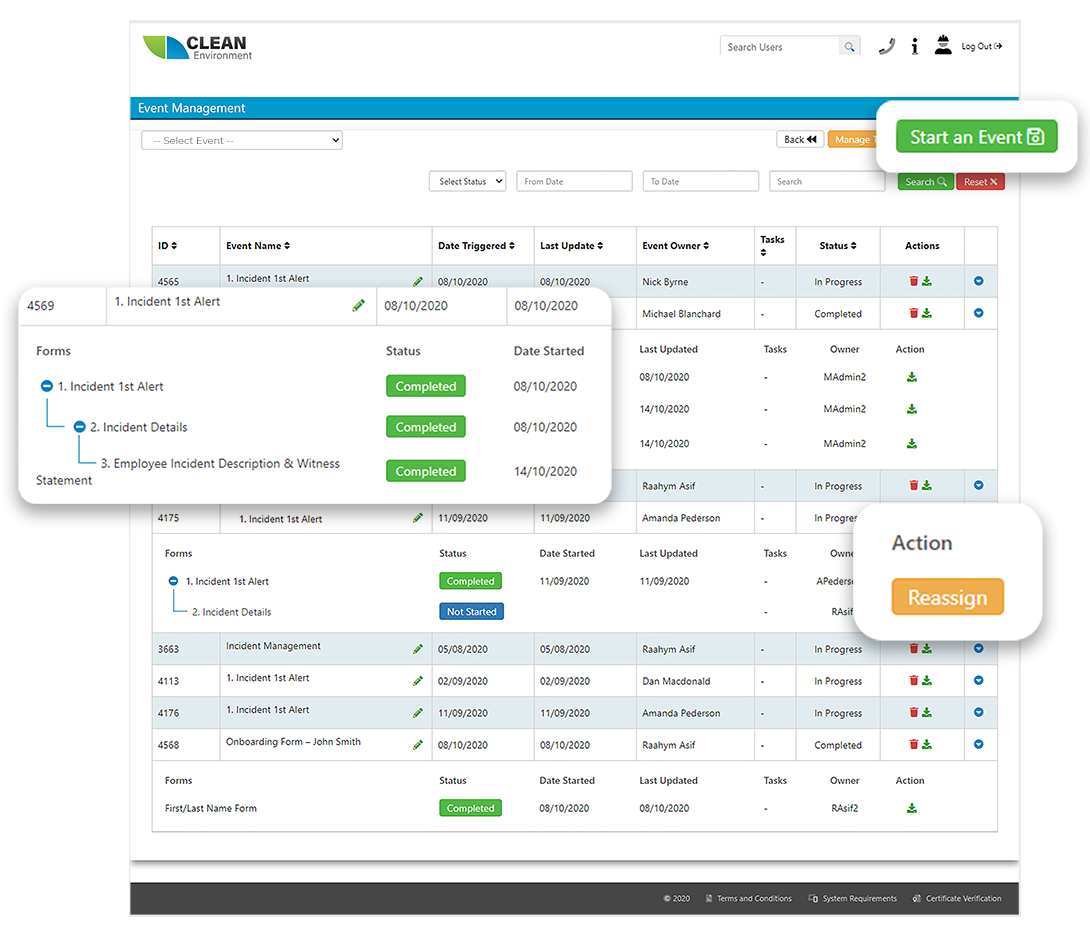 Experienced investigators using advanced techniques ensure thorough understanding of incidents and evidence based root cause analysis
Our investigators have over 15 years of experience investigating incidents and providing advanced investigation training such as TapRooT© Root Cause Analysis.  We have extensive experience investigating numerous events involving major injuries & fatalities, harassment & violence, equipment failure, process safety, fire & explosion, environmental releases, spills, financial loss, etc.  We are prepared to engage additional subject matter experts; e.g. failure analysis, forensic engineer, etc.; to ensure that the investigation is exceptionally thorough, detailed, and factual.
Incident Management Software
The BIS Incident Management Software is a powerful incident software that lets organizations collect comprehensive incident data, create an accurate picture of the event, identify root causes and learning points, implement corrective actions, and ensure proper incident notification up the chain of command. It was developed and enhanced by safety professionals, for safety professionals, and provides a complete EHS incident management software solution.
BIS includes many invaluable features that will help you quickly and effectively realize the benefits of an incident management system:
Track incidents and identify trends
Review the workflow for each incident investigation
Understand why, when and where incidents occur
Prevent, report and resolve incidents
Easily provide updates to senior management
Protect your company and workplace
We can support you by integrating into investigation team as as subject matter experts or as a Lead Investigator
We support all aspects of an investigation including: initiating and managing:  the initial incident response at the work site, interviewiewing, engaging subject matter experts, document and data collection, and ensuring that information to understand how the event occured is obtained so that realible and accurate root causes can be determined.
We have extensive experience interfacing with internal and external legal representation as well as in engaging and coordinating with regulatory agencies.
What is Incident Management?
The term "incident" refers to a work-related event in which an injury, illness, or fatality occurred or could have occurred, regardless of the severity. The Bureau of Labor Statistics estimates that almost 3 million injuries, and approximately 4,500 deaths, occur on the job every year in the U.S. alone. OSHA requires employers in the U.S. to conduct investigations of all incidents (including both actual accidents and near misses) to identify the root cause and to keep similar events from happening again.
Skillfull organization and stakeholder review of incident information ensures evidence based root cause analysis and organizational buy in of results
Organizing the incident information so that it is unbiased and can easily be reviewed and understood by those impacted by the event is a critical and often overlooked step in an investigation.  Organizing the events and conditions that contributed to the event and then reviewing this information with stakeholders allows them to: clarify info that may not be accurate, give feedback, and always results in them providing a ton more relevant and important information.
This process has proven to be critical because it results in all stakeholders essentially approving and agreeing on the facts of the incident.  This then, when using evidence based root cause methodology such as TapRooT© Root Cause Analysis, then results in reliable and consistent determination of root causes that are based solely on the incident information, rather than the investigators opinion, where it is not possible to disagree with the root causes unless that person can show how the facts that they reviewed (and approved) where not correct.
Ready to Get Started?
Our Incident Management System is powered by our Digital Forms module. If you are looking for pricing you can head to our Contact Us page so our team can create a custom estimate for this software module and any others that fit your organization's needs.
Get started and learn how to make the most of the system with these three easy steps.
Step 1 – Contact Our Team
If you are ready to utilize the Incident Management System, reach out to our team and let them know you would like to get started! They can answer any questions and get things rolling.
Step 2 – Launch Your Branded Portal
Using your companies colors and assets as inspiration, we can design a custom branded portal for your Incident Management forms, automated workflows, and reporting.
Step 3 – Professional Onboarding
Our team of dedicated onboarding specialists will work with you to ensure your business understands the BIStrainer system and how to utilize it to the fullest incident from occurring .
Investigation report & presentations allow organizational learning and communication of investigation results, root causes, and recommendations
Providing professional quality investigation reports and presentations allowes the incident to be documented and communicated, as appropriate, throughout the organization.  While client requirements vary reports and presentations masy be prepared for executive and legal review, for distribution throughout an organization, and also for regulatory compliance.
Powerful Reporting & Analytic Tools
Pre-built reports allow you to instantly and accurately visualize workplace safety performance across a wide range of indicators
Create custom reports for greater visibility of critical incident metrics
Quickly Provide Updates to Senior Management
Automatically notify any and all relevant parties (H&S staff, managers, etc.) once an incident report has been filed
Send incident summary reports to all designated parties within your organization
Trigger an automated investigation workflow/approval escalation process that moves through the appropriate chain of command for the employee(s) involved
Automatically generate and send assignment emails that allow the assignee to access and update the incident record
Configure reminders to run at different frequencies before and after the assignment due date.
Maintain a history of incident approvals and rejections that includes approver comments.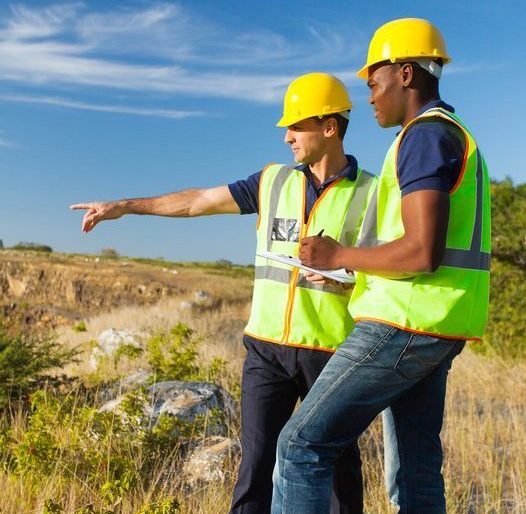 Tips for Developing a Successful Incident Management Program:
Develop a written Incident Investigation Plan
Your incident investigation plan should also identify and assign the following key roles and responsibilities:
Who is in charge of the investigation?
Who should gather physical evidence?
Who will take notes and photographs?
Who should interview witnesses and victims?
Who will prepare the final report?
Who should receive copies of the final report?
Who is responsible for implementing corrective action?
Finally, who will notify management, OSHA, and outside agencies (fire, police, etc)?
Figuring out in advance who will do what in the event of an incident ensures that your response will be quick, organized, and efficient should one occur.